Monitoring - active fire emergency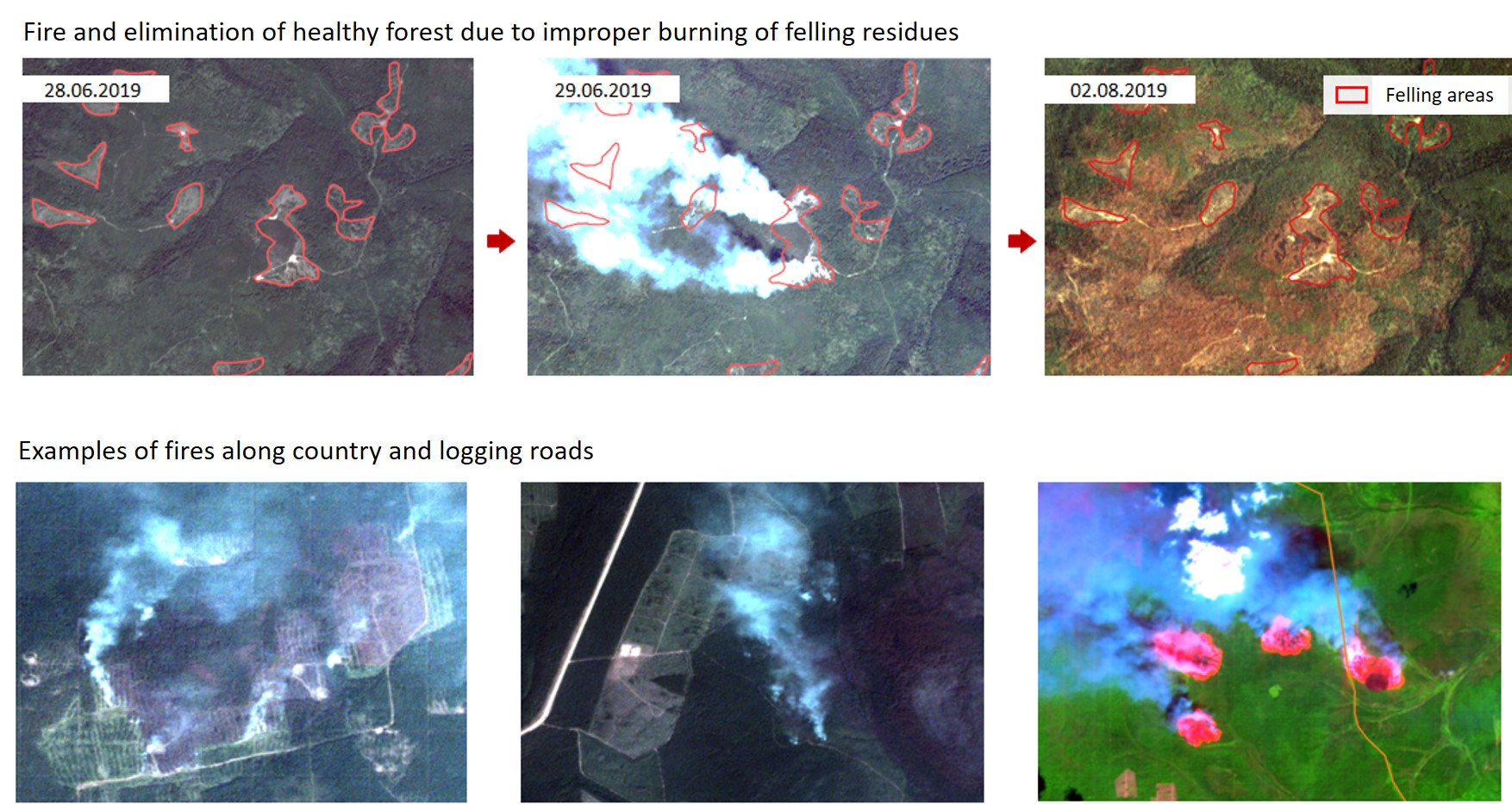 Monitoring: Active fire emergency provides rapid delivery of imagery and analysis of ongoing forest fires, helping detect new fires, determine burned areas and asses fire propogation dynamic. Reports are provided per specified forest division areas, can be used both as current actionable data and as aftermath analysis.
Solution: Product can be comprised of variety data, including optical and radar imagery. The data is processed using a combination of different techniques, including AI and depending on data types used. Imagery and analytics are provided on date-by date basis over the predetermined area.
Product:
imagery over number of time slices;
thematic vector layers containing roads and forest subdivisions;
thematic vector layers containing hotspots, burned area boundaries in dynamic per each imaging date;
report with analytics and statistics per forest subdivision;