Source data - open mines
Baseline state: Open mines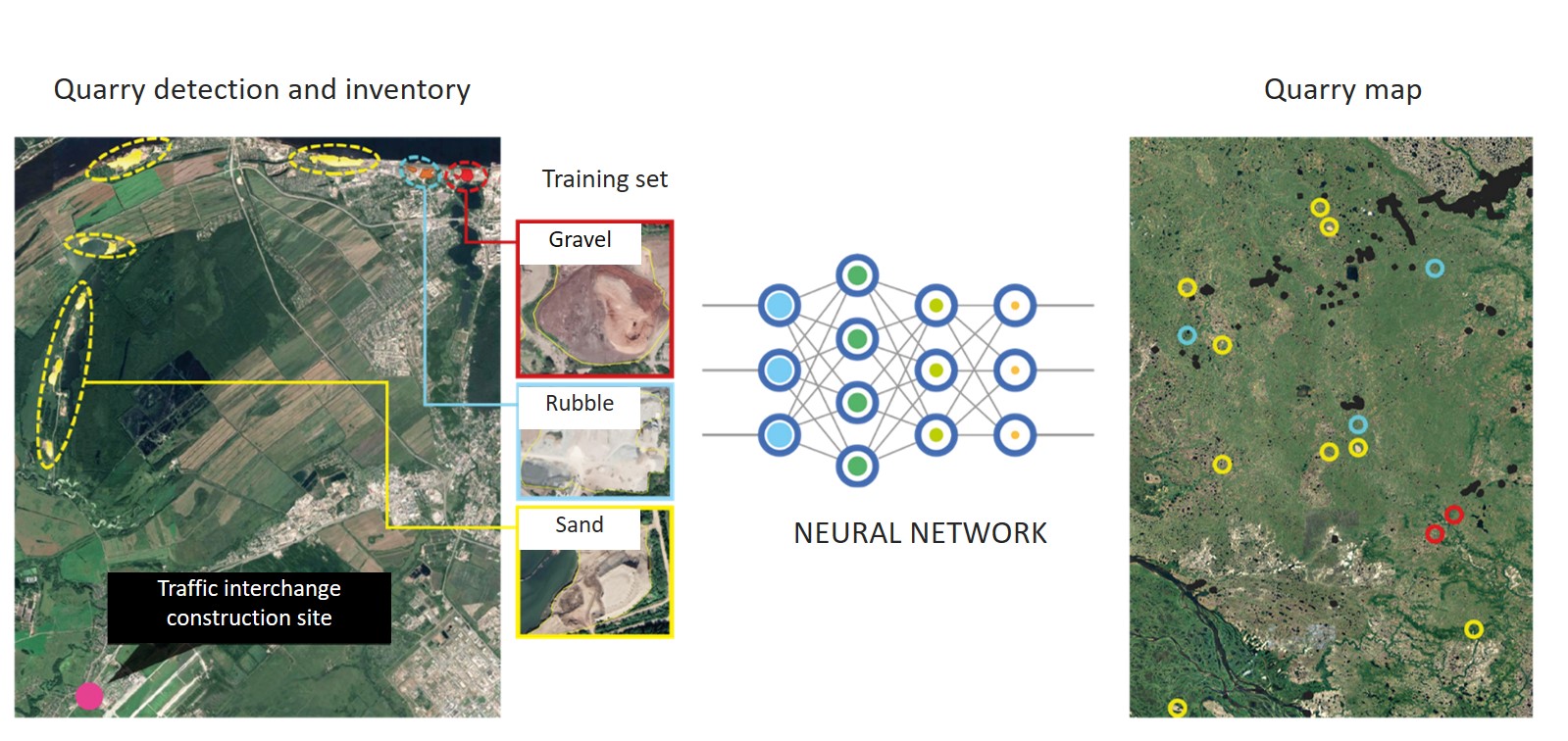 Baseline state: open mines helps identify open mines, count them, determine size and distribution across federal subjects at a given moment in time.
Solution: legal mines are mapped using satellite imagery of high to medium resolution. Mapping takes into account legal information provided by the customer and open registry data. Each of the surveyed objects is provided with detailed description and report of current state, which includes spatial data as well as description of on-site activity.
Solution:
high to medium resolution satellite imagery;
thematic map of the area containing data about open mines and their characteristics, optionally includes analysis on mined materials;
aggregated report with statistics and details on each mine in the area.